Master of Business Administration (MBA)
Duration: 2 Years
Validity: 4 Years
Total Program Fee 200,000/-
Apply Online
For most effective eLearning outcomes, for each course, learners need to spend about 8 to 10 hours every week in viewing videos, reading content, doing engagement exercises, participating in discussion forums, work life narrations etc.
The two year fully online MBA program is open to graduates and working professionals who seek careers in management in the new era.
The Online MBA Program
ICFAI's Online MBA Program brings together the ICFAI's legacy of over 30 years of academic excellence in management education, two decades of vast experience in Open and Distance Learning, Flexible Distance Learning and eLearning for Management programs and contemporary technological tools that aim to equip the students with skills for the 21st century workplace.
Managers and future managers who, in addition to their existing skills want to acquire business management skills, leadership skills and excel in their careers in a dynamic business environment will benefit from the program.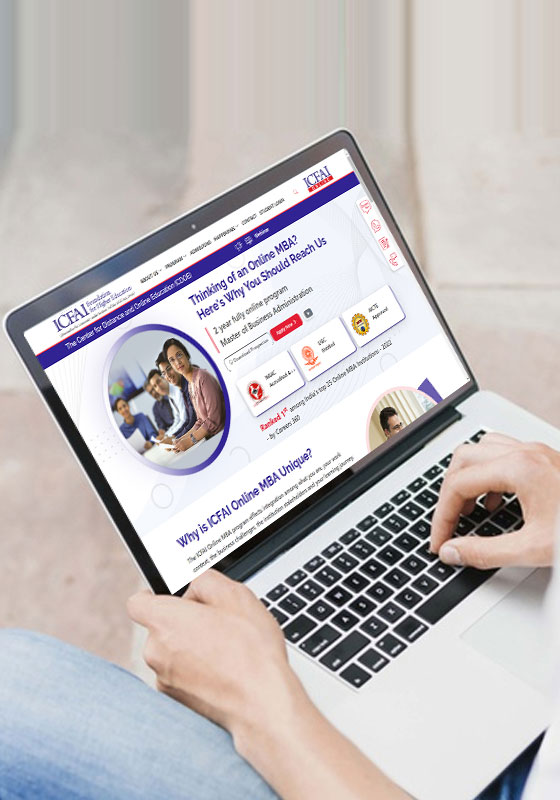 The ICFAI Online MBA Program consists 22 courses with 15 core courses, 6 elective options from four streams, apart from a practicum/project.
Core courses cover foundational, common functional and capstone areas that all potential managers need to appreciate. They provide the tools and frameworks for analyzing and defining the challenges from specific and integrative perspectives.
The elective options are provided for deeper learning in one or more streams namely Finance, Marketing, Human Resource Management and IT and Operations. They provide a deeper understanding of functional issues and possibilities useful in building better solutions.
In a world where change is the only constant, innovation is a critical business response to this change. Moreover, government and funding agency support is more than ever. In this context, the Entrepreneurship Practicum provides an opportunity to the student to leapfrog into the burgeoning world of startups/ ventures. It allows the student to examine a real world problem and come up with an innovative solution for it.
Nobody changes as fast as the customer. Innovation is a must do for all businesses today as a response to better solutions to changing customer needs. The Business Research Project is aimed at support the growing need in the corporate world to use business research as a vital tool in decision making. It allows the student to appreciate the research process and apply it for their chosen problem.
Building employability competencies through the ICFAI Online MBA Program

Employability refers to the ability to obtain the first job, maintain employment, and gain new employment throughout one's career.
Why is employability important?

We know that India has a 'once in a 100 years' demographic advantage . There is a huge need for enhancing the employability of graduates in India.
Surveys over the past few years indicate that employability of campus based MBA graduates is around 50%.
The Ministry of Education, Govt.of India has asked Higher Education Institutions to double their employability.

How is employability envisioned in the ICFAI Online MBA program of IFHE?

Employability includes knowledge, skills and mindset dimensions. These are also called Knowing, Doing and Being dimensions.
These dimensions need to act in tandem for a person to be employable, get employed and stay employable!
Conventional Higher Education Institutions programs address the knowledge dimension. Some programs have started emphasizing on skills though most are implementing it as a peripheral activity.
Industry values Skills and Mindsets in areas like Critical Analysis and Problem Identification, Creative Thinking and Problem Solving, Effective Communication, Collaboration and Team Work, etc. - our Pedagogy and Assessments architecture makes the development of these skills and mindsets central to the Program.
For a program to develop employability, all three dimensions - knowledge, skills and mindset - need attention.

How do we achieve this?

We aim to achieve this through Content, Pedagogy and Assessment
In the first year, the content and the pedagogy of ICFAI's Online MBA Program aim to build up on all three dimensions through the variety of work and application contexts in the Content.
The exposure given to visualizing the connect between the learner's personal context and the concept in the pedagogy is backed up by an emphasis given in assessment.
The pedagogy, specifically for the second year of the Program, facilitates the learner to visualize, chart the roadmap and build the requisite competencies for the immediate job aspired or for progression to the next job level. The assessment methodology deployed supports the learner in developing and demonstrating that one has the required competencies for the role.
Evidence shows that co-curricular and extra-curricular activities build up generic competencies sought in management graduates at the workplace. Enthusiasts in areas such as movies, drama, literature, sports, environment etc. will find that they can draw upon and learn much from the body of knowledge and experience in such areas to complement on their knowledge, skills and competencies in management. This can make eLearning more enjoyable and meaningful.
Context- Concept- Connect Framework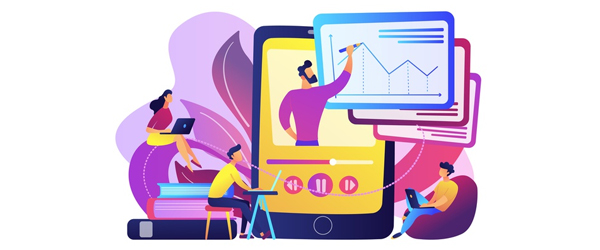 What is the Relevance of Context in Management

UK banned the sale of diesel and petrol vehicles by 2030. India announced a policy in 2017 to move towards 100% Electric Vehicles by 2030, but there has been a push back by industry.
What works in one situation may not work for another! – Context matters in management.
Whether for country, company, competitor or customer, the principles of management need to be adapted. Management education needs to bring forth this variety in 'context' and 'connect' the context and concept.
This is what works for experienced managers. They have implicit knowledge of an innumerable variety of contexts, challenges and solutions.
The content, pedagogy and assessment of our online program portray more than 10,000 such situational nuggets .
This exposure and engagement leads to better learning and employability .

How does the online MBA Program link Context and Concept?

It can move decision-makers in ways that hard numbers, statistics and reports often can't. Our approach to Content, Pedagogy and Assessment is dominated by the principle of story based learning.
Our stories are very short, they are extracted out of business situations . We extract learning from such stories. We connect it to principles of management and we apply it in our exercises .
Every course in our online MBA program has about 600 such story nuggets used. Each of these stories is connect to relevant concepts.
This approach to storytelling amplifies attention and retention for learning and employability.

How does Context Concept Lead to competency building?

Management education needs to learn from this insight.
In the online MBA program, the content, pedagogy and the assessment are designed keeping this in mind.
Three critical elements are involved and interconnected. CONTEXT- CONCEPT-CONNECT. Yes.. start with the CONTEXT and CONNECT to the CONCEPT.

We do it for you in our CONTENT and
We expect it from you in our exercises.
Thousands of times..

This relentlessness builds a certain competency in the participant which is combination of art, science and craft.

The ability of problem solving
The creativity leading to innovation
This ability of learning to learn can be applied in the WORK CONTEXT for new situations
Snackable Nuggets of Learning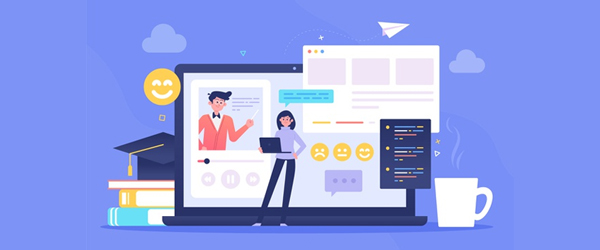 Challenges in Online Education

Information overload is a challenge for all of us. This is beyond the multiple roles and responsibilities in our lives. One of the topmost challenges faced by Learning and Development professionals is engaging the learner- to attend, participate and follow through . Time management and motivation are another two challenges. So there are five key challenges we have identified.

To address these challenges, "One Page Management", the key principle in management is used. Adopting the One Page Management principle, we have designed 'snackable' nuggets of learning, a micro learning tool, for the Online MBA program of IFHE.

What are Snackable Nuggets of Learning?

Snackable nuggets of learning have three characteristics. They are most essential, wholesome and bite sized.

They focus on concepts which are called 'MUST KNOW'.
These nuggets are wholesome- complete in themselves.
These nuggets last from 2 to 15 minutes for example workout (problem solving)videos, case videos, perspective videos and concept videos.
They are very much like objects in object oriented programming.

Each course in the program has many such nuggets.

What are the Advantages of Snackable Nuggets of Learning?
FAQs
1. What is the program structure?

The Program structure consists of 22 courses spread across 4 semesters with 15 core courses, 6 electives and 1 practicum / research project. For further details, please visit online.ifheindia.org

2. How many specializations/electives are offered?

There are 6 electives and 1 Practicum/research project.
Semester III Elective Options - Students can opt for 3 Electives from 10 Options
Semester IV Elective Options - Students can opt for 3 Electives from 10 Options
Please visit online.ifheindia.org for the full list of electives.

3. Is there a major / minor in electives?

There is no major/minor in electives. Students can choose the electives based on their interest which will help to enhance their understanding in the area where they are currently working/planning to work.

Students are free to choose the electives across the total electives offered, i.e., a cafeteria approach in selecting the electives in Semesters III & IV.